Financially Organised Bundle includes
Here are all the courses that are included in your bundle.
What's Inside the Financially Organised Bundle
Learn how to be financially organised through the life-cycle of your business. From starting to selling your business for a profit, you'll develop the skills to be financially organised. 
Take a front-row seat in the full-day seminar with two financial and business management experts. This course is evergreen and on-demand video learning. 
You receive the fully downloadable slideshow and worksheets to give you the practical hands-on knowledge to apply to your Professional Organising business. 
Each course is aimed at the stages of your business, from starting to growing your Organising business and planning for sale or exiting your PO business.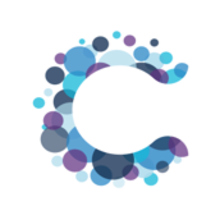 Connect Total Business Solutions
Special Guest Instructors
Connect Total Business Solutions are bookkeeping, management accounting and tax services experts for SMEs. Chantelle Smith CA(SA), BCOM Honours (ACC) is a Chartered Accountant and holds an Honors Degree in Business and Accounting. She started her career at PwC, as an auditor and thereafter business advisor, advising on large international firms. Her passion is helping small to medium businesses grow and she has spent the past 12 years consulting in the Hunter and Sydney regions of NSW, Australia. Throughout the years her work has been featured on various forums including financial radio shows, The Huffington Post and Fox Lifestyle. Kim Quigley Bbus(Acc) MICB, AIPA AFA BAS is a registered Tax and BAS agent. She holds a degree in accounting and has run her own firm for 20 years. Her passion is her clients who rely heavily on her expertise. She believes solid bookkeeping is the first step to effective tax planning. Find out more about Connect Total Business Solutions at https://www.connecttbs.com